DOT Update- You Should Take This Seriously
- 24 Aug
The Office of Management and Budget approved a revised Federal Drug Testing Custody and Control Form (CCF) on August 17, 2020. Use of the old form was authorized via DOT update through August 29, 2021. DOT-regulated employers and service agents must use the revised CCF beginning August 30, 2021.
DOT Update on Revised CCF
The changes were made to accommodate the use of oral fluid specimens for the Federal drug testing program. However, oral fluid testing is NOT authorized in the DOT's drug testing program.
If the old CCF is used after August 30, a Memorandum for the Record (MFR) must be completed, or the test will be canceled. Test results may also take longer if you choose to use the old CCF and an MFR, instead of using the revised CCF.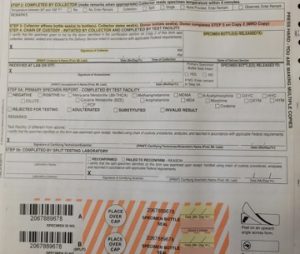 If you decide to keep the chain of custody forms on hand, you will need to order the revised CCF from Blueline. The online platform is updated to reflect these changes as well. If you are going to use a collection site, they will have the revised CCF there for you.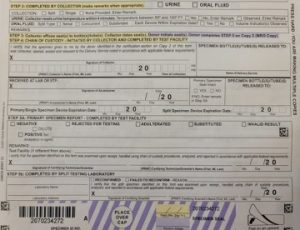 To order the revised CCF or if you have any questions, reach out to us at drugtesting@totalreporting.com.